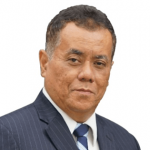 Prof. Ari Kuncoro, Ph.D
Rector of Universitas Indonesia
We are delighted to let you know that Universitas Indonesia is proud to be the main host of QS Higher Ed Summit: Asia Pacific 2022 on 8 – 10 November 2022. The QS Higher Ed Summit: Asia Pacific 2022 is going to be conducted in hybrid format in Jakarta for the first time, after three years of virtual summit due to Covid- 19 Pandemic in almost every Asia country.
It is an honor for us that during this summit QS will reveal the latest QS Asia University Ranking 2023, which is the definitive performance benchmark for all the leading universities in Asia region.
The event also coincides with the historic milestone of our country, during Indonesia presidency of G 20. The G20 is a strategic multilateral platform connecting the world's major developed and emerging economies to find solutions for world pressing challenges. The Bali Summit on 15 – 16 November 2022, where all G20 head of states will gathered will be the highlight, after intense but productive ministerial meetings, Working Groups and engagement groups during the whole year.
As the main host of QS Higher Ed Summit: Asia Pacific 2022, it is also an important milestone for UI in the trajectory to be one of the leading Universities in the Asia. The Summit will be an important platform for UI and other Asia leading Universities to exchange ideas, increase global engagement, learn to each other and try to find solutions together for society and global problem, and to ensure access to global quality higher education especially for the poor.
In the end we welcome all the university delegates as well participants from industry and hope you all not just to have a productive and constructive meeting, but to experience the hospitality, enchanting local culinary, rich culture and feel the dynamism of our historic capital city of Jakarta.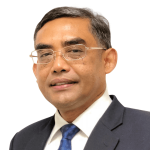 Asst Prof Dr Niwat Keawpradub
President of Prince of Songkla University

PSU is honored to co-host the QS Higher Ed Summit: Asia Pacific 2022 and to have the privilege to thrive throughout the conference with our respected host, the Universitas Indonesia (UI), and with the outstanding QS team via both the virtual platform and onsite in Jakarta, Indonesia.
This year's conference illustrates the significant role of the higher education institutions in the post-pandemic era by tackling the theme "The Next Big Thing: Addressing new opportunities and existing challenges in APAC higher ed".
As higher education institutions, I believe that all of us have successfully adapted ourselves to the current educational excellence standards. By investing in hybrid teaching and creating digital tools and innovation, classes become more effective and highly enriched, and learning has been easier shared with the larger higher educational community. However, the big question is: what direction should the operations in the educational sector take?
We are certain that QS Higher Ed Summit: Asia Pacific 2022 will bring together proficient university leaders and frontline experts from the private sector in the region and beyond to share ideas and knowledge on the future of education in Asia Pacific. Therefore, I am convinced that this significant conference will successfully address this issue and conclude with the new ways forward that can benefit all in sustainable ways.
Furthermore, the conference will also provide networking opportunities as a gateway for participants to meet decision-makers and experts, as well as to promote their institutions and initiate extensive collaborations with academic and industrial partners.
On behalf of PSU, we are most delighted to welcome you to such an important conference of the year 2022. Let's create the new movement together and wish everyone of you will gain meaningful moments from QS Higher Ed Summit: Asia Pacific 2022.