Universidade Vila Velha (UVV), maintained by SEGEX UVV ON, is honored to participate in the QS University ranking: Latin America.
Hosting the event to reveal the 2022 ranking and receiving the high commission of the most important and prestigious academic and scientific ranking in the world is a privilege and an opportunity for international exchange for our academic community.
The event will coincide with our Inovaweek, the biggest science and technological innovation journey in the State of Espírito Santo. These will be days of glory, discovery and exploration of creative capacity for the participating doctors, researchers, professors and students.
QS Americas will be a milestone for UVV as an agent of social transformation. Being plural, inclusive and diverse has always been part of our DNA. Our commitment to the UN goals reinforces that acting in favor of sustainability is an indispensable requirement for human development, with peace and justice.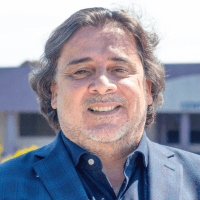 José Luiz Dantas
President of SEGEX UVV ON 
Hosting the QS Americas at Universidade Vila Velha- UV regions emphasize our determination to contribute to improving people's lives here and across the world. The QS Americas happening here facilitates the engendering international desirable skills such as a mental opening, second language competence, flexibility of thought, tolerance and respect. We welcome all the delegates and wish you a great, profound and impacting event.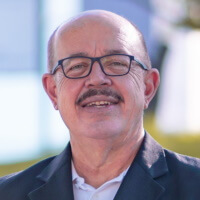 Heráclito Amancio
Rector of Universidade Vila Velha